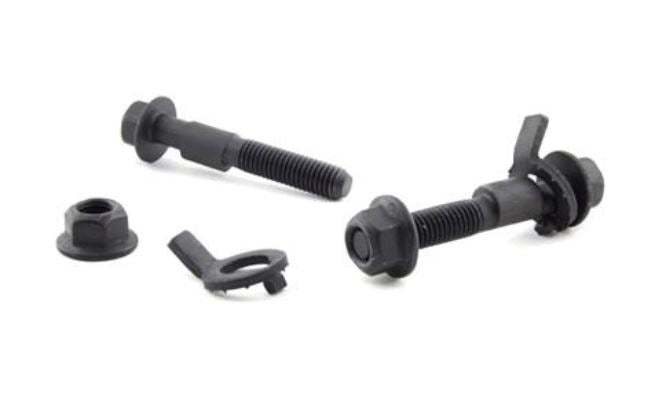 Whiteline Camber Adjusting Bolt Kit - 12mm *Fits all Fiesta ST 2014+
Easily adjust your 2014-2018 Fiesta ST's front camber with the Whiteline front camber adjusting bolt kit from Whiteline! This kit comes with everything you need to safely correct and dial-in the front camber on your Fiesta ST.
Features:
- Pair of Eccentric Bolts with Tab Washers and Lock Nuts
- Adds +/- 1.5 Degrees of Camber
- Easy On-car Adjustability
- Simple Installation
Whiteline's camber adjusting bolts are designed to provide up to +/- 1.5 degrees of camber adjustment using a special high-tensile eccentric bolt to replace the upper strut clevis bolt. Unlike other friction lock designs, Whiteline uses a positive tooth lock washer which means no slip. The camber adjusting bolts are really simple to adjust and are guaranteed to lock time after time without slipping.
*These adjusting bolts can also be used to replace the lower bolt for additional positive or negative camber, but only recommended for race applications.
---
---
More from this collection