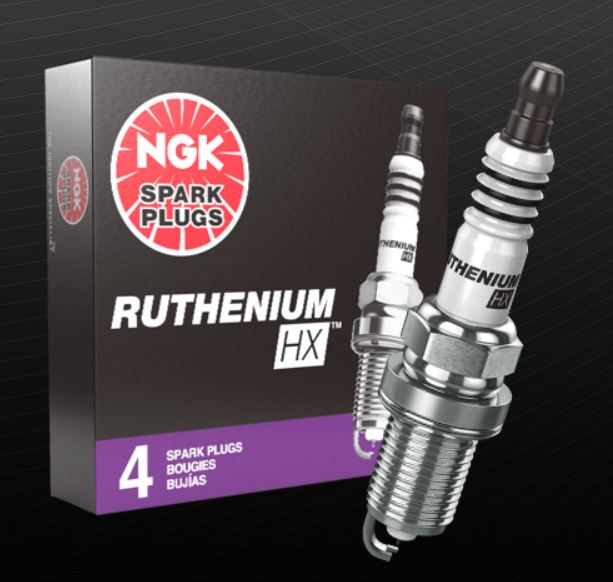 NGK Ruthenium HX (set of 4) 1 step colder Spark Plugs 2014-2019 Fiesta ST
IN STOCK as of 10/11/2023
(set of 4) 1-step colder plugs for your Fiesta ST
factory gapped to .030
RUTHENIUM HX™
High-Ignitability Spark Plugs
Ruthenium HX™ brings the most advanced spark plug technology to the automotive aftermarket, delivering better efficiency and power for today's engines.
THE NGK DIFFERENCE
DFE & PSPE®

 

tip designs
Superior oxidation resistance
Advanced high-ignitability technology
Enhanced blistering/anti-peeling
THE LATEST INNOVATION IN PRECIOUS METAL SPARK PLUGS.
Modern engines demand more power while using less fuel, shortening the life of traditional iridium and platinum spark plugs. NGK's patented ruthenium technology stands up better to wear to bring maximum durability and performance to your engine.


---
---
More from this collection