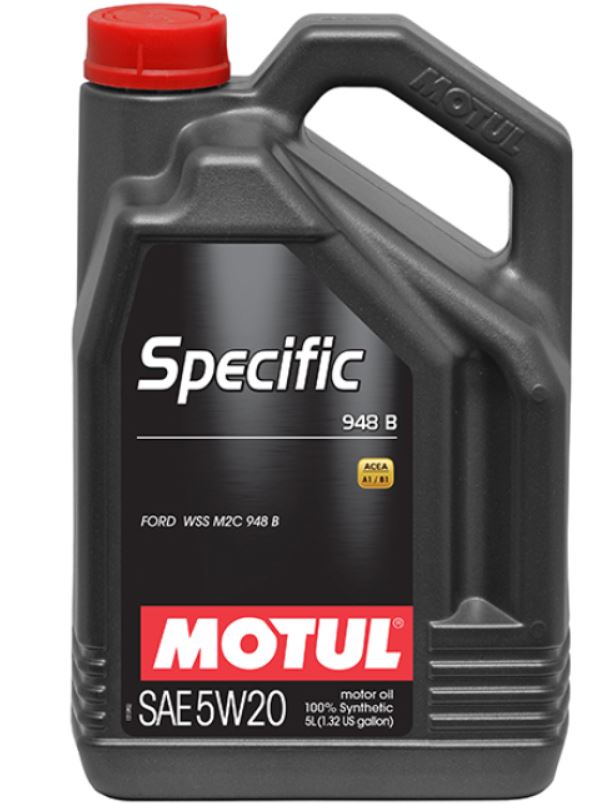 Motul SPECIFIC 948B 5W20 - Synthetic Engine Oil 5 Liters
FORD Approved - 100% Synthetic Fuel Economy Engine Oil specially formulated to lubricate the latest generation of FORD Gasoline engines, apart from exceptions. Meets FORD WSS M2C 948-B specification which is especially required for the 1.0L EcoBoost 3-cylinder engines, but is also fully compatible with some other FORD Gasoline engines. Approved STJLR.03.5004 for use in some gasoline engines from Jaguar Land Rover.
Sold in a 5 liter (1.32 US gallon) container.
Additional Info:
ACEA Standards: ACEA A1/B1; API Standards: API SN;OEM Approvals: FORD WSS M2C 948 B, JAGUAR LAND ROVER -STJLR.03.5004
---
---
More from this collection