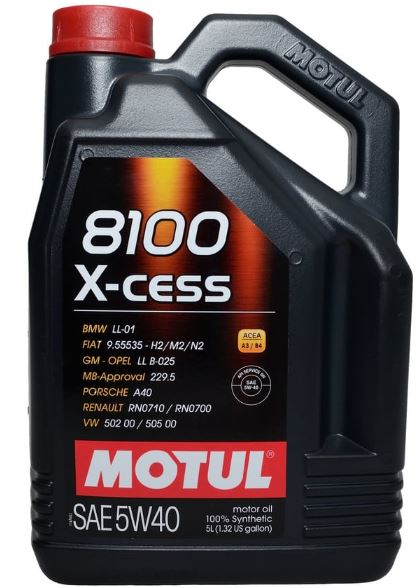 Motul 8100 X-Cess 5W40 Engine Oil 5L
The Motul 8100 X-CESS 5W40 is a 100% fully synthetic motor oil that has been designed for today's gasoline or diesel powered engines with high power to liter ratios. Like all Motul fluids, this oil will provide anti-wear protection for longer life of the engine, with improved power and responsiveness. This is a quality high-performance lubricant that will make for a perfect choice when performing maintenance to your vehicle. 
Sold in a 5 liter (1.32 US gallon) container.
*For Fiestas equipped with the whoosh hybrid turbo 
---
---
More from this collection