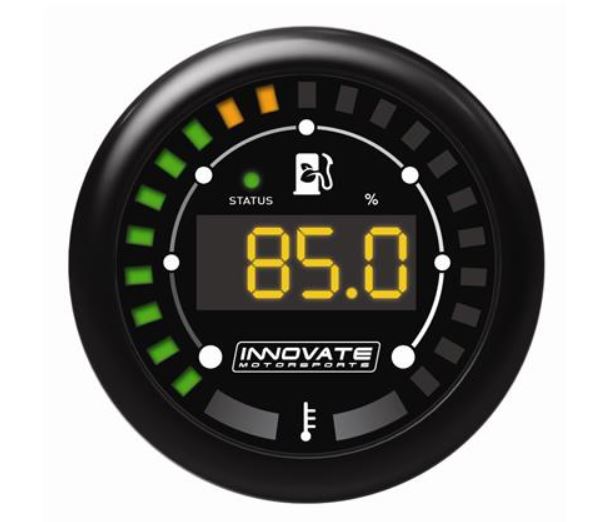 Innovate Motorsports MTX-D Ethanol Content Percent and Fuel Temp Complete Gauge Kit
FEATURES & PRODUCT DETAILS
This is the Innovate Motorsports Ethanol Content Percent and Fuel Temperature Gauge.  Thank goodness for Innovate Motorsports to create a critical product for those of you who run E-85 on a regular basis. E-85 does allow users to run more boost which creates more power and shares the same characteristics as race fuel without the inherent expensive costs.
However, most users don't realize that the ethanol percentage is never consistent, and some gas stations use winter blends, summer blends, or blends that don't have a high percentage in ethanol. This will result in blown up motors if you're blindly filling up at the gas station, not knowing the exact contents of your fuel mixture.
Now you can eliminate the chemistry testing and have real-time monitoring with the MTX-D gauge.
Included with the 3904 MTD-D Ethanol Content Percentage and Fuel Temperature Kit is the gauge with the black bezel and black face. However a silver bezel and white face plate will be included in case you prefer a different look. An Ethanol Content Sensor, the gauge harness and serial program cable, as well as an installation guide. 
---
---
More from this collection