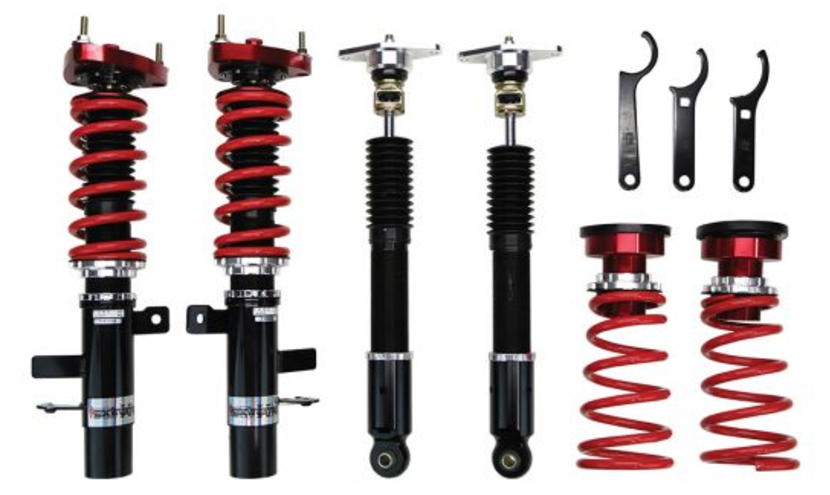 Pedders Extreme Xa Coilover Kit 2016+ Ford Focus RS *FREE SHIPPING*
When you're ready to step up the suspension game on your 2016 - 2018 Ford Focus RS you want the Pedders Extreme XA Coilover Kit. These coilovers will allow for height, bump, and rebound adjustment to substantially improve the handling of your RS for spirited driving or the weekend track event. These coil overs also feature tunable 30-way dampening to suit your driving style and stance 
Other features include an integrated dust boot to protect these coilovers from everyday road elements. The springs are crafted from high-grade alloys and provide a more responsive ride without compromising on comfort. These coilovers also have fully threaded monotube bodies so you can adjust the height on the lower mounts without affecting the spring pre-load. The Pedders Focus RS Extreme XA Coilovers also come with their own top hats, and the lower brackets are OEM-like for a direct fitment. 
Once installed your RS will have greater cornering capabilities, better handling, and better steering response for aggressive driving or weekend track events. This is a complete set of front and rear coil overs. 
A spanner wrench, as well as hex tools will be included to allow for comfort and height adjustment. 
---
---
More from this collection